Copper Nut introduction
Copper nuts are defined as nuts made of copper material, usually lead brass, such as H59,H62.
why copper nuts is widely used in daily production activities? Because copper nut has the advantages of not easy to rust, anti-corrosion, good heat conduction and strong electrical conductivity. Copper Brass Nut is generally used in anti-rust, high temperature, conductive, heat conduction and other use environment, such as faucet, valve, electrical switch and so on.
Another major use of copper nuts is injection molding, which is heat embedded in plastic parts or directly molded.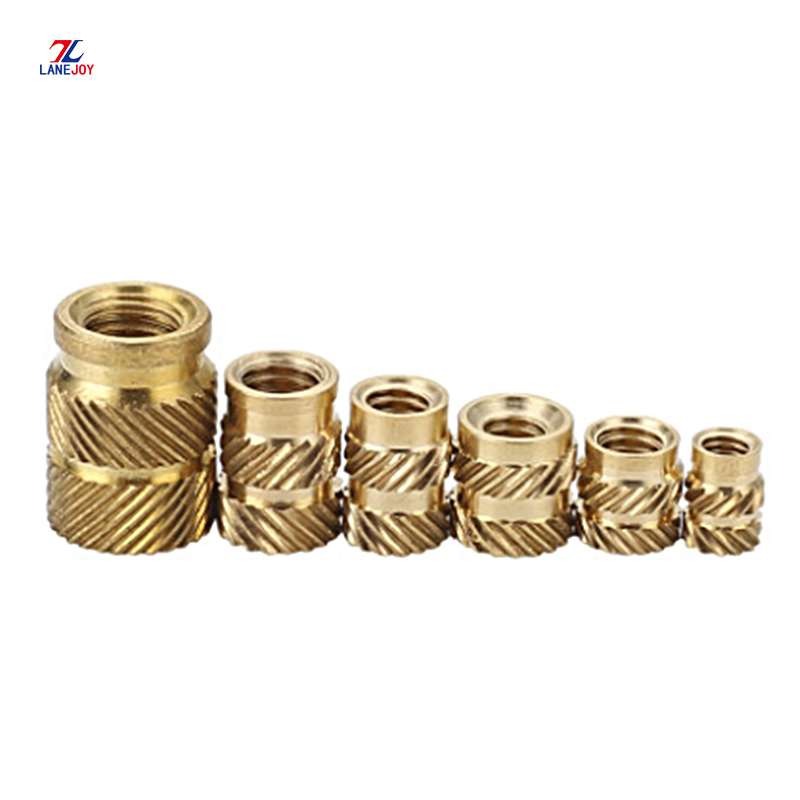 Brass have good thermal conductivity, after heating copper nut embedded,heated copper nut can quickly transfer heat to plastic parts, so that the plastic parts become soft, easy to pressing into.
The shape of the copper nut used in injection molding is generally round with various forms of pattern, and the hot melt of the mould is generally cylindrical (as shown below). The shape of the hot pressing or cold pressing copper nut has a certain taper or barbed shape (as shown in above )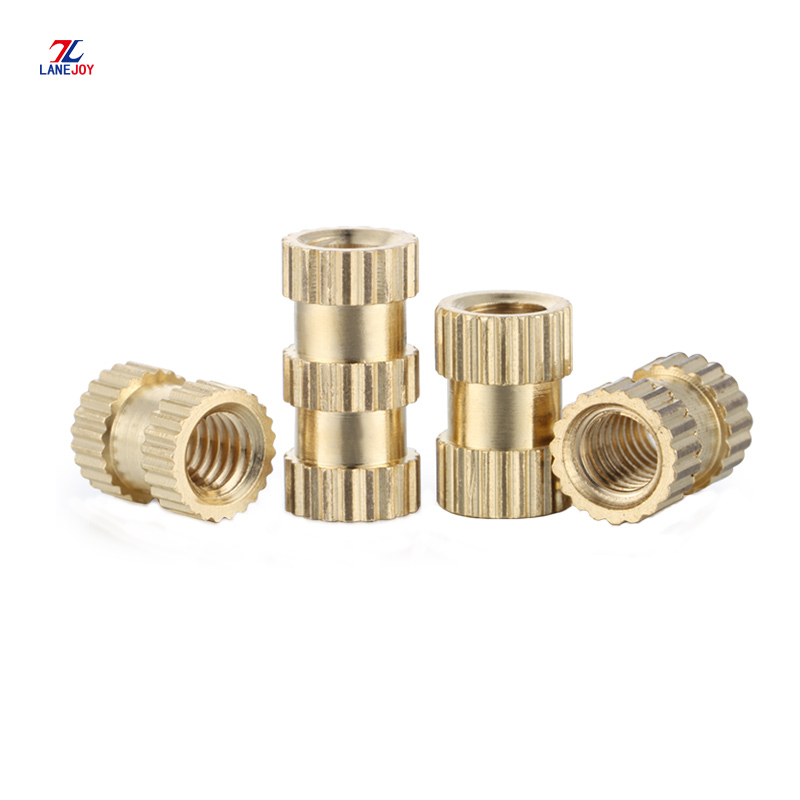 Lanejoy workshop have more than 20 pcs CNC lathe to produce various copper brass Knurled Nut, which is widely used for Mobile phone, portable computer, various plastic shell, communication, micro motor, computer, electrical appliances, electronics, toys, clocks, lighting, locomotives and other industry area.
Shenzhen Lanejoy Technology Co.,LTD
Business Type:Manufacturer
Product Range:Nuts (SPU) , Springs , Kitchen & Tabletop
Products/Service:Stainless Steel Wire Mesh , Small Compression Spring , Cooling Rack , Electroplating Products , Brass Nuts , Screw
Certificate:ISO/TS16949 , CE , FDA , RoHS
Company Address:No.30, Tongchang Road, Longdong Community, Longgang District, Shenzhen, Guangdong, China
Next:
How to solve the small problem in the process of producing spring