Stainless steel contracted fruit and vegetable hollow out round basket sitting room fruit tray wire mesh basket
Food Grade Stainless Steel: Large wire fruit bowl is made of high quality pure 304 stainless steel. Luxury, never rust, resist corruption, easily clean, healthy and durable. Prevent rust or chemicals from contaminating food and damaging health. Suitable for putting fruits vegetables and bread in kitchen, dining and bar.
Muti Functional Storage Basket: The wire basket perfect for all types of household storage use from the kitchen to the family room and more. The Fruit Basket is also great for vegetables or as a serving platter for bread pastries and a good holder for other dry goodies. This storage basket can also be placed in the bathroom for storage of towels, soap, or other bathroom amenities.
Humanization Design: The fruit bowl are designed with no borders and hidden solder joints, will not cut your hand, and does not hang fabric, more convenient cleaning. Start with the details and let the family eat more reassuring food.
Large Size Fruit basket: The fruit bowl is 8.3'' diameter, the overall fruit basket is 6.5'' tall. This fruit baskets will enable your fruit/ veggies/ bread to breathe which will ensure they last longer and stay fresher, convenient for large families.
Beautiful and Decorative Fruit Basket: Combination of modern creativity , geometrical lines and natural shapes, is the perfect combination of art and practical. Decorative models suitable for decorating rooms, bathroom and kitchen.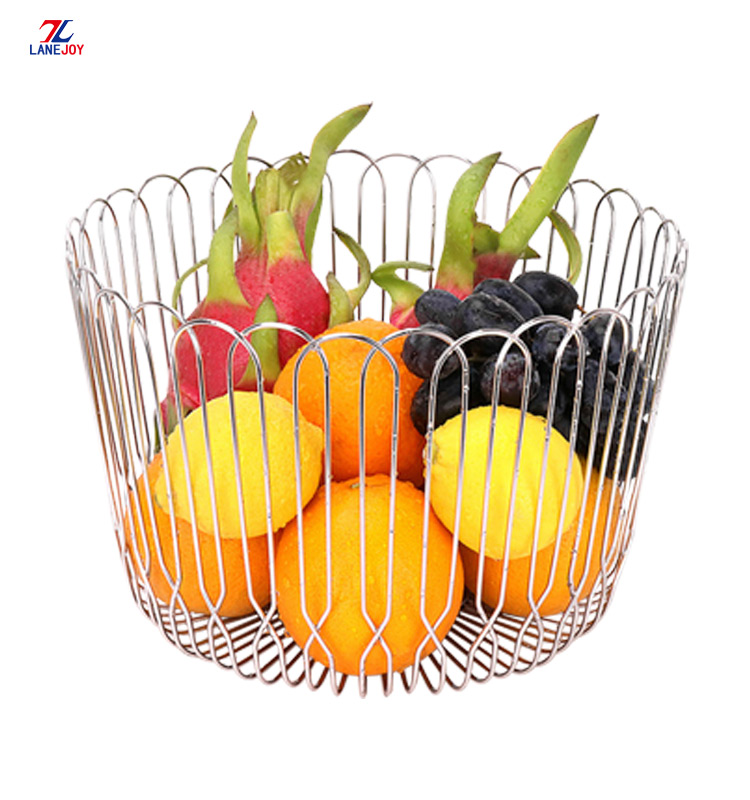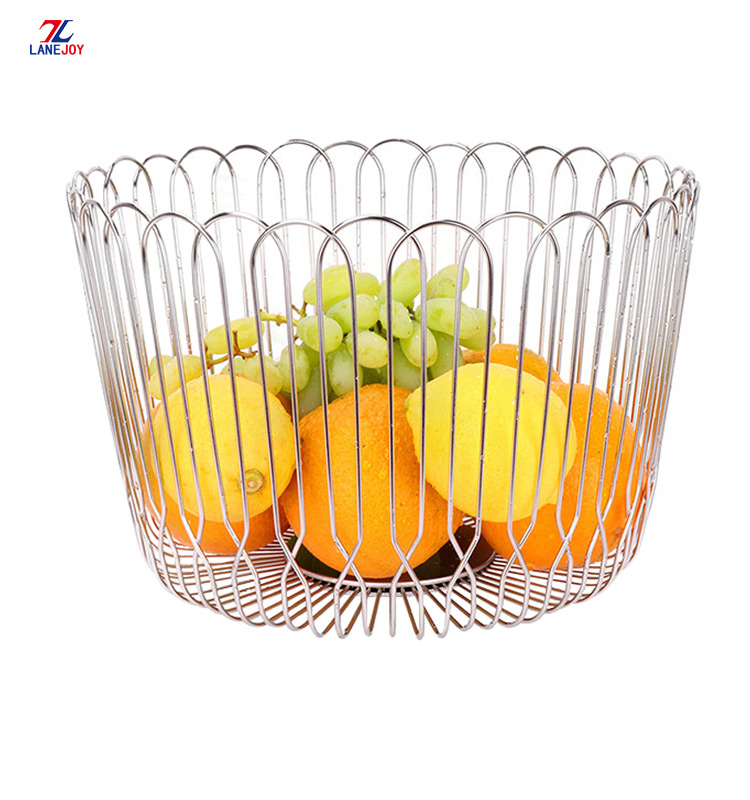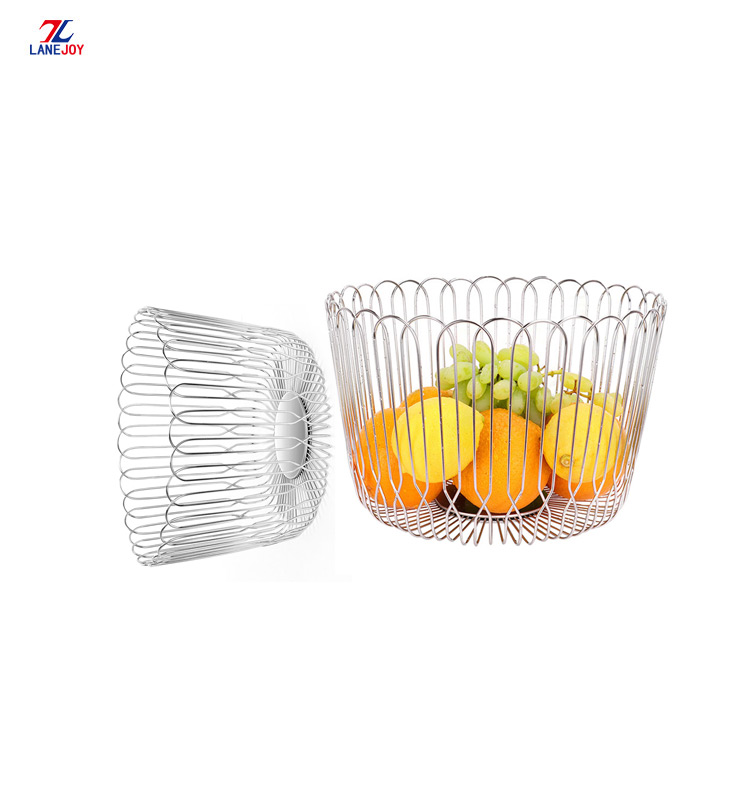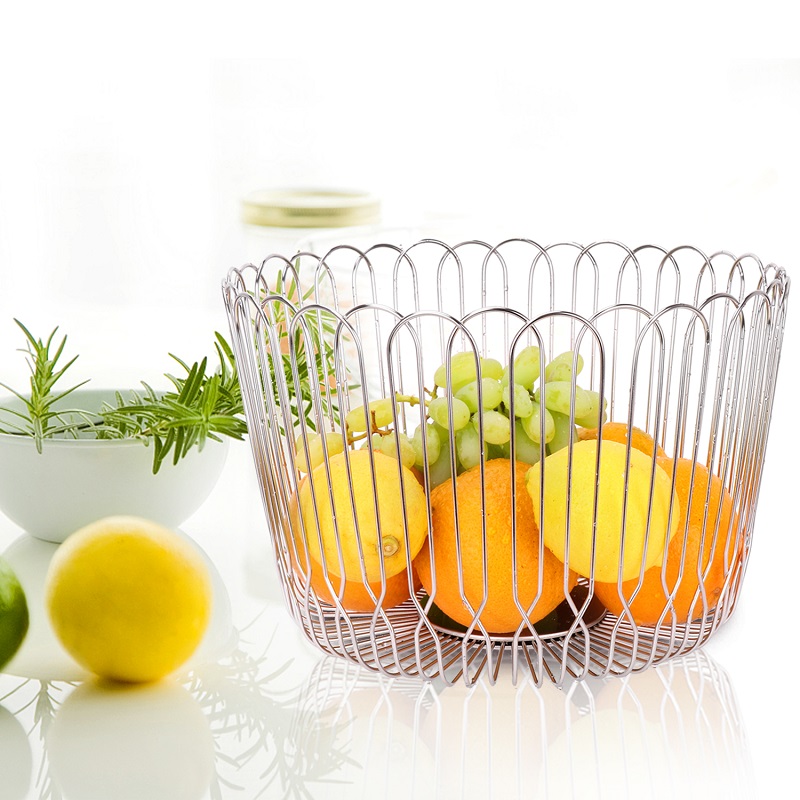 Food Grade Stainless Steel: